Corporate Profile
About Us
We are an asset protection company with the capability to provide monitoring and tracking solutions for customer's critical assets. Sombra Solutions maintains a 24/7 monitoring center with an asset protection focus for alerting customer defined security events. Our broad range of strategic solutions, services, and expertise can help you improve your protection posture, infrastructure, and business performance no matter where you operate.
Providing a sound tracking and alerting solution for your critical assets is our focus. No matter if it's personnel, vehicles or shipping containers we support your business anywhere you operate.
With our Managed Protection & Tracking service we determine the right technology device's for the application and environment for your operation, whether it is deep in the jungle or in a large urban environment. We only use communication service providers and devices that have a proven track record for providing the most reliable service.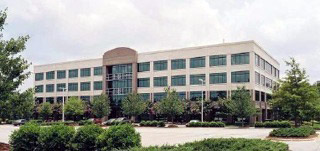 Mission Statement
Provide our customers with the best means to monitor and track assets including personnel by providing a best of class around the clock operations center, with superior communications architectures, and innovative devices. We provide tailored solutions to meet the security goals of our customers. To achieve this, we thoroughly understand customer requirements, design customized solutions, provide superior customer service, and establish lasting relationships with each client.